Looking for flowers that are as unique as your event?  Search no more!
Every event has its own story.  I would love to design flowers that are original to you and your occasion.  No two Local Flora arrangements are ever the same!
I know the frustration of being shocked by the price of flowers.  I love to grow my own flowers, and I know which flowers are in season and when.  I will work with you to create a plan that includes as many local flowers as we can, and if possible, even use some from my own garden.  Local flowers are often fresher and last longer than ones flown in from far away, so your arrangements will be even more beautiful!
If you have a specific vision in mind, and those flowers are not in season, we can make that work too. Sometimes the blooms you want just don't match up with your date.  Let's work together to make your flowers just the way you want!
Services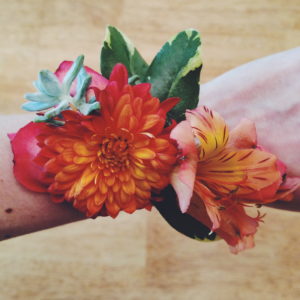 Floral design for summer events:  weddings, showers, any kind of party
Corsages & boutonnieres for special events
Custom centerpieces and arrangements throughout the year by request